The nature of food packaging matters a lot. Businesses in the food industry need to tap into a sustainable and cost-effective solution. In this regard, flexible packaging is paramount for food products.
Here is a guide on flexible packaging.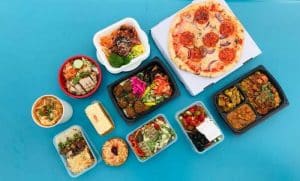 Now, if your business is looking for an efficient packaging solution, flexible packaging is the ultimate answer. Some films are recyclable.
This guide will help you make an informed decision. Moreover, you can turn your decision into innovative action by connecting with Landry Flexible Packaging.
What Is Flexible Packaging?
Flexible packing is a category of packaging that utilizes non-rigid packaging films. The aim is to create more cost-effective and adaptable or flexible packaging options. It is a relatively innovative technique in the packaging industry. Its high efficiency and low cost have made it popular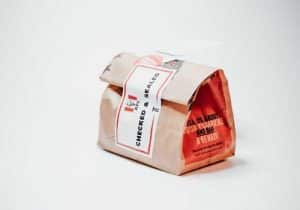 This packing approach employs a range of flexible packaging materials, including plastic, foil, and paper.
Flexible packing is ideal for industries that require a lot of suppleness Some examples are the food sector, personal care, and pharmaceuticals. Next, we will cover the benefits of flexible packages.
Benefits Of Flexible Packaging Options
Landry Flexible Packaging offers a broad range of benefits for its clients.
Increased Efficiency In Production And Packaging Process
Traditional rigid packing uses more base material than flexible packing. Furthermore, the simplicity of bendable materials lowers production time and energy consumption.
Eco-Friendly
Flexible packing uses less energy than traditional packing. Furthermore, flexible package materials are frequently planned to be reusable and recyclable.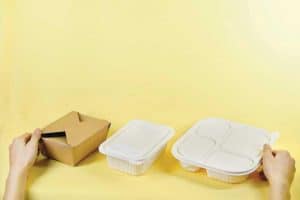 Customization And Trendy Packaging Designs
More creative and visible packing forms are possible thanks to flexible packing materials. This packaging, combined with our top-of-the-line printing and design services, ensures attention-grabbing and striking packing for enhanced marketing value.
Extended Shelf Life
Flexible packaging protects goods from moisture, UV rays, dust, and environmental contaminants that can harm the product. In essence, flexible packaging extends the shelf life of products and ensures food safety.
Lightweight In Nature
Flexible packing is less heavy and bulky than traditional packing methods. This lightweight packing allows customers to conveniently buy, transport, and store items.
Simplifies Handling And Shipping
Because this method is lighter and takes up less room than rigid packaging, shipping and handling expenses are significantly reduced.
Landry Flexible Packaging offers all these benefits to food brands seeking smarter solutions.Request a Quote Today!
Types Of Flexible Packaging For The Food Industry
Flexible packaging is available in various shapes, materials, and sizes.
Formed goods are pre-shaped and can be filled and sealed in-house. Unformed products arrive on a roll that must be sent to co-packers for forming and filling.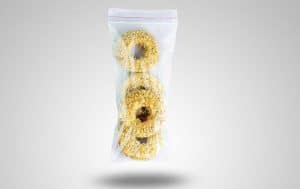 The materials employed in flexible packaging are simple to handle and mix into unique and customizable designs.
Flexible Sampling Pouches
Heat-sealable pouches are tiny packets of film and foil that are heat-sealed. These pouches are generally pre-formed for simple in-house filling and sealing.
Stand-up Pouches
A stand-up pouch is a pouch with zip locks or airtight closures, ideal for beverages and dry foods.
Printed Pouch
Pouches printed on-demand and stored in a printer are known as sample pouches. These pouches are used for marketing purposes, as the product and brand information is printed on them.
Flexible Film
There are several types of films available. Metalized polyester, Polypropylene, Oriented polypropylene, Polyester, Kraft/Poly, C1S/Poly and others.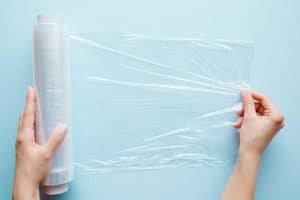 Food Sachets
Sachets are flat packets composed of layered packaging material that may be used to dispense dry foods, single-use pharmaceuticals and personal care items.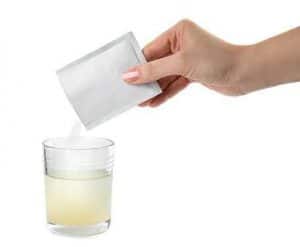 Roll Stock (Printed)
Roll stock is a type of pre-printed roll stock on which the contents are printed. These rolls go to a co-packer who shapes, fills, and seals them before sending them to consumers.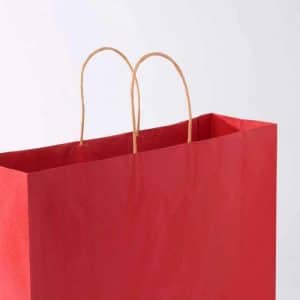 How Flexible Packs Benefit Businesses?
Flexible packaging provides the ultimate value for money to businesses. It offers several advantages to them.
First, it enhances adaptability and functionality in branding. Flexible packaging improves shelf appeal and makes items more visible. These improvements can create inventive presentation and marketing tactics.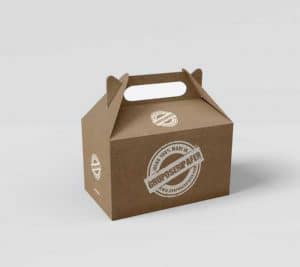 Secondly, it presents a business as socially and morally responsible. Moreover, it boosts corporate social responsibility programs.
Thus, it improves food quality and preserves authentic taste. In this way, a brand ensures the utmost product protection and food safety.
Flexible Packaging By Landry!
Landry has been a producer and printer in flexible packaging and laminated films since 1933. It has been creating sheer value for clients for decades. That is why now it stands as a credible entity in food packaging.
Because of their many advantages, laminated films have been used in food packaging for the longest time
Let us go through the features of packaging by Landry.
1. They are highly resistant to deterioration agents such as light, oxygen, and moisture. They also prevent goods from deteriorating in freshness and fragrance.
2. They are made of high-quality materials. The materials are robust and safeguard packaged goods during storage and distribution.
3. The package can be sealed very effectively, with your in house equipment
4. The layered flexible packaging may be customized as well.
5. The packing creates fewer greenhouse gases when compared to other packaging.
You can get all the benefits and value created by Landry Flexible Packaging! Contact Us Today